Real estate in Hamburg – a worthwhile investment for the future
06.04.2014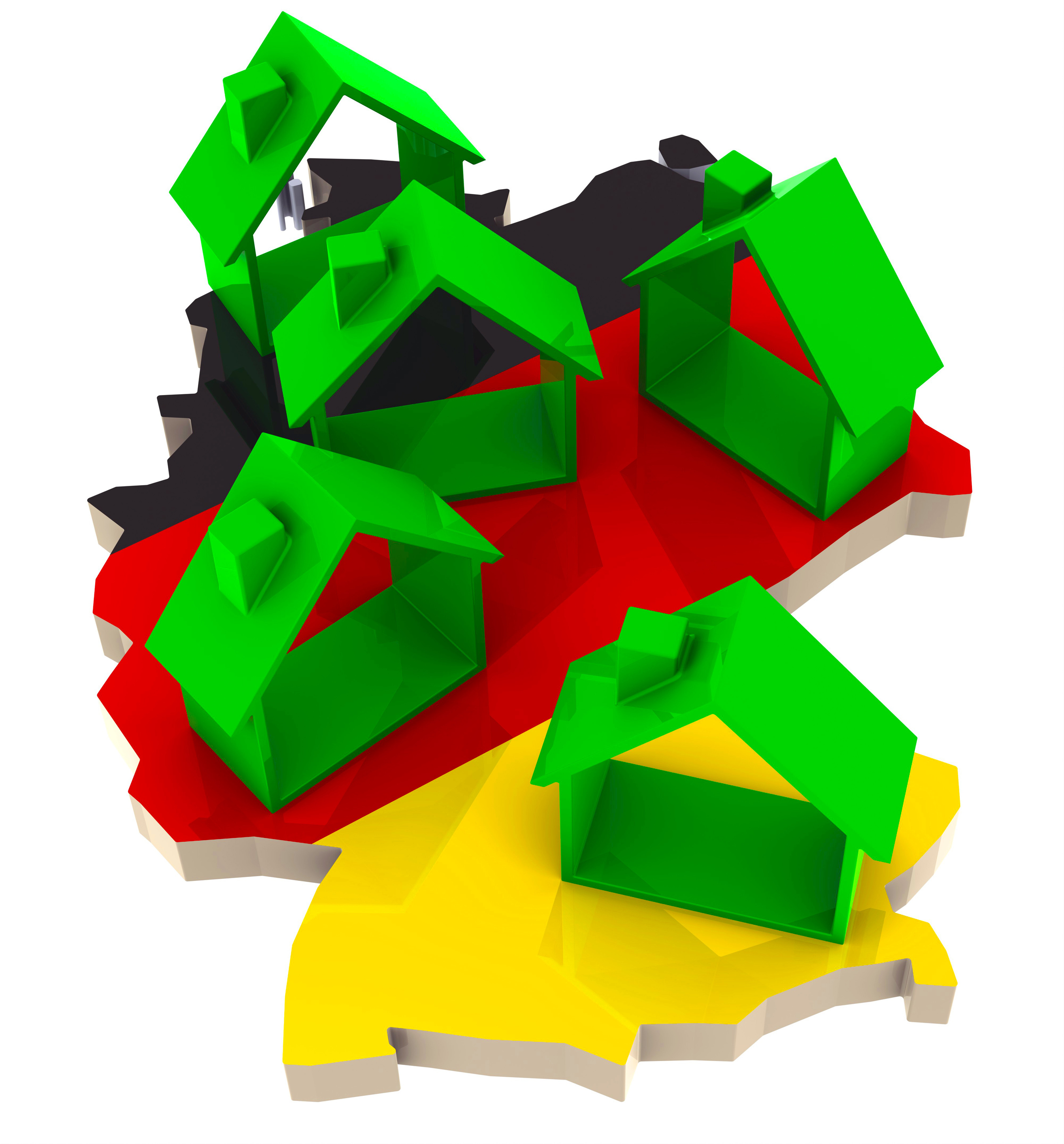 In the wake of the recent banking crisis leaving numerous investors bitterly disappointed in the state of their funds and shares, the tide is once again making a considerable turn towards investments in real estate. The advantages of such investments apply to both those looking to provide for their retirement and to investors seeking to accumulate wealth. Since real estate offers a more stable investment than pouring money into risky shares or funds, it comes as no surprise that such purchases have become immensely popular.
At the end of the day, everyone needs a roof over their head and the regular income gained from home rentals provides an ideal, safe way for investors to top up their pension pots. With housing being at a premium across the country, the demand for houses and apartments for rent in Germany is set to continue rising. The country's birth rate and the number of people living in Germany may be in decline but the surge in single-person households and the growing number of second homes is adding fuel to the fire. This is especially true in metropolitan regions such as Hamburg. In the light of these circumstances, you can rest assured that it will always be easy to find tenants for well-located properties, making these a safe investment.
Buying houses and apartments in Hamburg
The favourable situation described above rings especially true in Hamburg. The metropolitan region is facing a housing shortage that is expected to continue in the years to come. On top of this, it is one of the most competitive areas across both Germany and Europe, a status that is not set to change any time soon. In fact, the region's basic data committee estimates that Hamburg will have a population of 1.814 million in 2020, representing an increase of almost 5% in comparison with 2002. It goes without saying that this surge in population size has had a major impact on Hamburg's house prices.

The rising value of apartments in Hamburg between 2011 and 2014
The average price per square metre of an apartment in Hamburg measuring between 40 and 80 m2 was 2,152 euros in May 2011 but by March 2014 the asking price had grown to a staggering 3,210 euros. This is just one set of figures illustrating the rise in the region's prices.
As can be seen, buying an apartment in Hamburg is a safe investment that generates a high rate of return over a long period. Above all, the current low interest rate has transformed the business of renting houses and apartments in Germany to others into a long-term, extremely attractive investment choice.

The tax benefits of buying real estate in Hamburg
In addition to the increase in value and rental income, buying a piece of real estate in Hamburg provides tax benefits not to be dismissed lightly. For example, buying Hamburg property entitles investors to write off more tax, the amount of which depends on the duration and size of the investment. What's more, property purchase costs can be claimed back as business expenses for tax purposes.
Protect your capital from inflation by purchasing a piece of real estate in Hamburg
Inflation strikes fear into the hearts of anyone with capital behind them because as soon as the purchasing power of money falls, so too does the value of cash assets. Since houses and apartments are tangible assets, property investments are protected from inflation. As a rule of thumb, it is even the case that real estate owners actually benefit from inflation.
Moreover, owners who bought their property using borrowed capital also reap rewards from an increase in the inflation rate, with their liabilities being reduced by the inflation of prices, provided, of course, that the real estate has been secured with long-term financing.
Whether you are considering moving to Germany, seeking to top up your pension pot or looking to make an investment, buying an apartment in Hamburg is, without a doubt, a wise decision. Turn to an international real estate agency or German estate agent today for information on apartments and houses for sale in Germany and to find out how you, too, can benefit from this fantastic investment opportunity.
---